To date, drummer Aaron Comess, a founding member of the Grammy nominated, ten million plus album selling band Spin Doctors, has played on, written on and/or produced over two hundred albums with an acclaimed and diverse roster of artists such as, Joan Osborne, Bilal, Rachael Yamagata, New York Electric Piano, Isaac Hayes, James Maddock, Marc Cohn and Chris Whitley to name a few.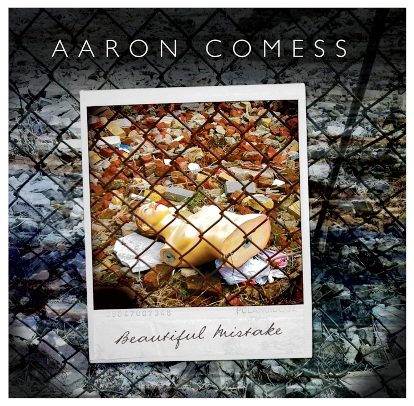 Beautiful Mistake is a collection of organic melodic songs with plenty of room for a conversation between the musicians. It reflects Comess' diversity and talent as a performer and his open and forward thinking approach to playing and composing music. "I try to write music where the melody speaks to the listener like a singer would". "I like music with no boundaries…the well to draw from is getting thicker and thicker, full of great musical resources. I love that more and more artists are bridging the gap between genres and synthesizing them--creating something new and fresh."
Aaron recently had the honor of a best blues record Grammy nomination on Joan Osborne's blues /soul record " Bring it on home" which Comess played drums on every track.
The Spin Doctors are releasing a new studio record of original blues based rock songs called
If The River Was Whiskey on Ruff Records April 30th, and the record is already gathering critical acclaim in the USA and abroad. It was recorded in Aaron's NYC studio His House Studio
Aaron has performed live and on television with some of music's biggest artists including Joan Osborne, Natasha Bedingfield, Edie Brikell, André Bocelli, David Foster, Aaron Neville, German superstar Marius Westernhagen and Spin Doctors. He also stays very active in the NYC local jazz, experimental music scene and singer songwriter circuits, and records and produces at his own recording studio 'His House Studio' in the East Village.